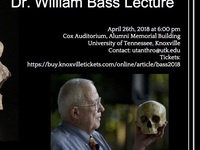 The Undergraduate Anthropology Association is proud to sponsor a lecture by Dr. William Bass on the topic "Woman Eaten by her Dogs." Dr. Bass is a Professor...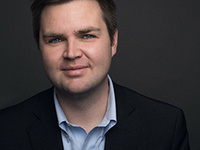 Lecture by J.D. Vance J.D. Vance is an investor, commentator, and author of the #1 New York Times best seller Hillbilly Elegy: A Memoir of a Family and...
Join in the celebration as our Volunteers walk across the stage and become graduates of the University of Tennessee! Commencement speaker is Dr. Lloyd...
Recent Events
Very enlightening and engaging!
The speaker was excellent, and the event was well organized. The process for buying tickets online was overly complicated, though.