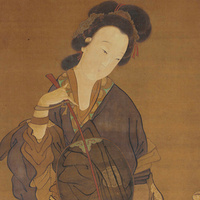 CANCELLED - Confucius's Mary Magdalen Moment - UT Humanities Center Distinguished Lecture
*This event has been cancelled for today.*
Against the ethos of his era that upheld sexual segregation and discourages women's participation in public affairs, Confucius recognized and even praised two elite women. In fact, like Jesus's relationship with Mary Magdalen, Confucius's interactions with the notorious Nan Zi-described as a deceitful and lustful woman-has generated intense controversy over the millennia. Kinney will discuss Confucius's interaction with Nan Zi and his views on women in general.
Dr. Anne Behnke Kinney is professor of Chinese in the Department of East Asian Languages, Literatures, and Cultures at the University of Virginia.
This event is free and open to the public.
Monday, April 16, 2018 at 3:30pm to 5:00pm
John C Hodges Library, Lindsay Young Auditorium
1015 Volunteer Blvd, Knoxville TN
Event Type

Topic

Audience

Tags

Website
Department

Contact Name

UT Humanities Center

Contact Email

Contact Phone

865-974-222

Subscribe