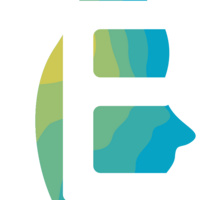 Design Lecture: Carrie Shaw
Carrie Shaw, a medical illustrator and health educator, is passionate about the intersection between art, science, and technology. She has a particular interest in conveying the first-person perspective of vulnerable patient populations through virtual reality storytelling. After graduating from the University of North Carolina at Chapel Hill with a B.S. in Public Health, Carrie joined the Peace Corps as a Health Education volunteer and lived in the Dominican Republic where she taught reproductive health to youth and worked as a medical translator. During this time she discovered that art as a teaching tool for health education can cross all cultural and language barriers. Carrie went on to pursue a Master's of Science at the University of Illinois Chicago in Biomedical Visualization. In 2016, she founded her company Embodied Labs, with the goal of revolutionizing the way health care providers, caregivers, and patients learn about human health.

This lecture is in conjunction with the 71st Annual Student Art Competition held in the Ewing Gallery of Art and Architecture from February 21 - March 8, 2018.
Thursday, February 15, 2018 at 7:30pm to 8:30pm
Art and Architecture Building, 109
1715 Volunteer Boulevard, Knoxville, TN 37996
Event Type

Topic

Audience

Website
Department

Hashtag

Contact Name

Sarah McFalls

Contact Email

Contact Phone

865-974-3200

Subscribe