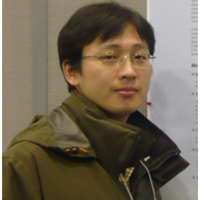 ENVR/WR Seminar: Assessing Impacts of Aerosol Geoengineering on Terrestrial Biogeochemical Feedbacks,Cheng-En Yang, Ph.D. Candidate
Abstract
Stratospheric geoengineering by injecting sulfur dioxide into the lower stratosphere has been suggested as a possible means of reducing anthropogenicwarming. While the impacts of stratospheric aerosol geoengineering on climate change, such as stratospheric ozone depletion and suppressed precipitation, have been investigated in the past few decades, only a few studies have considered the terrestrial biogeochemical feedbacks resulting from such treatment. These feedbacks can alter the atmospheric carbon dioxide concentration by storing or releasing additional carbon in terrestrial and marine ecosystems, thus, changing the climate trajectory and aerosol injection strategy for geoengineering. In this talk, I will present the changes in terrestrial biogeochemical feedbacks on climate, particularly the carbon sink strength, in response to stratospheric aerosol geoengineering. Analytical results from the Earth System Models showed that the terrestrial carbon sink strength (CSS) increased globally by 5.2 Pg C during 2070–2089 compared to that during the first twenty years of geoengineering starting from 2020, i.e., an additional 11 ppm CO 2 –equivalent amount of carbon in the atmosphere would be stored on land.
Among seven latitude bands, the midlatitudes in the Northern Hemisphere (35°–60°N) had the largest CSS increase (+8.0 Pg C or 17 ppm CO 2 –equivalent) whereas the Tropics (23.5°S–23.5°N) released carbon back to the atmosphere (−2.9 Pg C or −6 ppm CO 2 –equivalent). Hypotheses regarding the causes of the variations in the differences in regional responses will be presented.
Bio
Mr. Cheng-En Yang is a Ph.D. candidate of the Department of Civil and Environmental Engineering at the University of Tennessee. He obtained his bachelor and master's degrees in Atmospheric Sciences at the National Taiwan University and a master's degree in Marine and Atmospheric Science at the Stony Brook University in New York. In 2012, he joined Dr. Joshua Fu's group to pursue his Ph.D. in Environmental Engineering. His research area ranges from wildfire impacts on regional air quality to global biogeochemical feedbacks to climate engineering. His current research focuses on assessing the interactions between wildfires, regional air quality, biogeochemical feedbacks of the terrestrial ecosystem and the future climate under geoengineering.
Thursday, November 8, 2018 at 3:40pm to 5:00pm
John D. Tickle Engineering Building, 410
851 Neyland Dr, Knoxville, TN 37996
Tags
Department

Subscribe