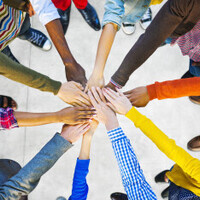 Breaking Down Silos through Interprofessional Collaborations
Join us for the Promoting Healthy Weight colloquium, which is FREE for both webcast and onsite participants. This is the ninth colloquium of the biannual Promoting Healthy Weight 2.0 series. The Spring 2018 colloquium will focus on interprofessional collaborations. Colloquium presentations are intended for family members, practitioners, researchers, and students.
Speakers
Sheryl Ely, MURP
Director, Department of Parks and Recreation
City of Knoxville
Sarah Messiah, PhD, MPH
Research Associate Professor
Co-Director, Division of Community-Based Research & Training
University of Miami
Julie Traylor, MPH, CLC
Grant Coordinator/Epidemiologist
MCH Block Grant & State Systems Development Initiative
Tennessee Department of Health
Nashville, Tennessee
Panel Discussion to Follow Presentations
Continuing education applications for Community Health Education Specialists, Registered Dietitians, and Registered Nurses will be submitted.
Friday, March 23, 2018 at 12:30pm to 5:00pm
Howard H. Baker Jr. Center for Public Policy, Toyota Auditorium
1640 Cumberland Ave., Knoxville, TN 37996
Event Type

Topic

Audience

Tags

Website
Cost

FREE EVENT

Department

Hashtag

Contact Email

Subscribe