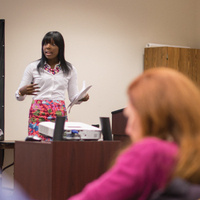 Small Steps for Small Business
Are you interested in the growing initiative to "shop small"? This interactive workshop, provided by UT Procurement Services, explores how UT employees can support local, small business while following UT procurement policy. Come discover how we can take small steps to promote small business!
To register, log into https://kate.tennessee.edu/ and enter the word "small" in the search box.
Thursday, August 16, 2018 at 9:00am to 10:00am
UT Conference Center, Room 238
Event Type

Audience
Department

Contact Name

Karen Binkley

Contact Email

Contact Phone

865-974-2765

Subscribe