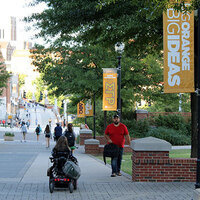 Pedestrian Walkway
The Pedestrian Walkway is located in the heart of campus. It stretches from the east end of Andy Holt Avenue to Volunteer Boulevard.
Between Andy Holt Ave and Volunteer Blvd
Place Type

On Campus, Outdoor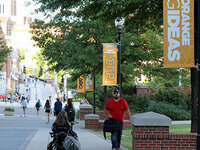 Come see our booth at International Festival! Check out our fantastic foods that include pizze, focacce, pasta salads, and lots of baked goods. Swing in a...
Recent Events
I felt there could have been more organization and planning in terms of getting people "in and out" quicker. A suggestion for next year would be to have several ready-made templates to hand out to people waiting in line along with several blank cards and use several alumni at the front of the line to proof each letter. It was frustrating to stand in line for over an hour while the same people sat in the same chair because they couldn't figure out what to write.
I was expecting a few more booths on the Walkway, but the ones we visited were great. Keep encouraging people to recycle and reduce their footprint.